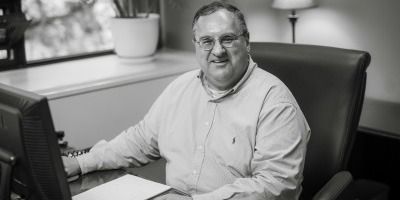 (816) 994-9940 Office | (402) 435-4239 Fax | glawhon@scudderlaw.com
Greg joined Scudder Law Firm in 2007, working in the firm's Kansas City office. Greg has practiced law in Kansas City for 35 years – the first thirteen years with a large Kansas City law firm where he was a partner and head of the firm's Media and Communications Group. He became General Counsel of a telephone company start-up, with responsibility for all legal, regulatory, and human resources matters, as well as industry and government relations. The company grew to $300 million in revenue of which control was acquired by Kohlberg Kravis Roberts & Co.
Greg has experience representing both publicly traded and privately held clients in a variety of industries, including telecommunications, broadcast television, cable television, manufacturing, and retail. Greg's practice includes business law, commercial transactions, mergers and acquisitions, corporate finance, restructurings, regulated industries compliance, employment arrangements, and executive compensation.
His experience includes:
Representing buyers, sellers, and independent board committees in numerous mergers and acquisitions transactions in telecommunications, media, manufacturing, retail, and service industries.
Helping the start-up telecom company raise $275 million in private equity capital in five rounds of financing, as well as more than $300 million of debt financing.
Advising clients in connection with, and drafting for them, a variety of commercial contracts, including stockholders' agreements, service contracts, equipment purchase agreements, and employment, consulting, and non-competition agreements.
Lobbying federal and state regulatory agencies and the United States Congress.
Greg received his J.D. in 1984 from Columbia Law School in New York, New York, where he was a Harlan Fiske Stone Scholar. He received his B.A. in Economics, magna cum laude, from Vanderbilt University in Nashville, Tennessee in 1981.
Education: Vanderbilt University (B.A., magna cum laude, 1981); Columbia Law School (J.D., Harlan Fiske Stone Scholar, 1984)
Admitted to Practice: Missouri