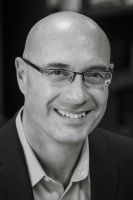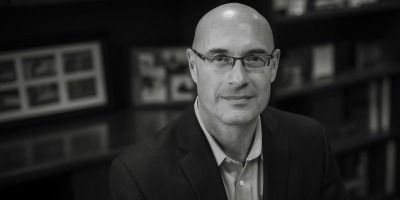 (402) 435-3223 Office | (402) 435-4239 Fax | mscudder@scudderlaw.com
Mark is the Chief Executive Officer of Scudder Law Firm. Mark represents publicly traded and privately held companies in a wide range of strategic issues and transactions, including public and private securities offerings, mergers and acquisitions, corporate law and governance, and stockholder communications.
Mark regularly advises clients in their most important business issues and transactions. His experience includes:
Lead responsibility in more than 20 public equity offerings, including initial public offerings and follow-on offerings, representing both issuers and underwriters.
Lead responsibility in many mergers and acquisitions transactions ranging in size from less than $1 million to over $800 million in value, including public company mergers, tender offers, and leveraged buy-outs.
Representing a leading venture capital-backed e-commerce company in raising approximately $70 million in private equity and in two transformational mergers and acquisitions transactions.
Advising boards of directors and senior management on a wide range of strategic and business issues.
Leading a major financing that includes equity and debt raises in excess of $3 billion, components of which include public stock, mandatory exchange, term loan, revolver, high-yield offering, and tender offer to redeem high-yield notes.
Mark currently serves as a director for publicly traded Genesee & Wyoming Inc. (NYSE: GWR). He also has served as a director of Knight Transportation, Inc. (NYSE: KNX) from 1999 to 2007, a director of Covenant Transport, Inc. (Nasdaq: CVTI) from 1994 to 2007, a founding director of a national bank, and as a director of a venture capital-backed strategic sourcing and e-procurement company.
In addition to his client representation, Mark has served as an adjunct faculty member at the University of Nebraska College of Law, where he has taught "Corporate Mergers and Acquisitions." He has presented at several industry conferences, including "Buying and Selling Trucking Companies" for the 1998 American Trucking Associations General Counsel Forum and "Transportation, Distribution, & Logistics Companies -- Opportunities Private Equity Investors Are Finding in This Huge, Fragmented, & Fast-Growing Universe" for Capital Roundtable. Mark also is a member of the Northwestern University Transportation Center Business Advisory Committee.
Mark is included in The Best Lawyers in America for his work in corporate law and as a Great Plains Superlawyer in Corporate Finance.
Mark received his J.D. from the University of Virginia School of Law in 1988, where he was an Executive Editor of the Virginia Journal of International Law. He previously graduated from the University of Nebraska - Lincoln in 1985.
Education: University of Nebraska - Lincoln (B.A., 1985); University of Virginia School of Law (J.D., 1988)
Admitted to Practice: Missouri (inactive); Kansas (inactive); Nebraska